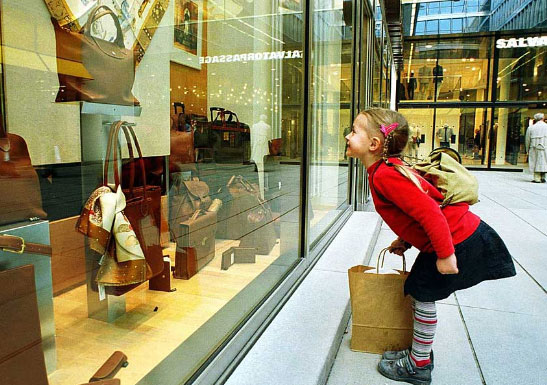 Shopping in Munich
When you visit a major destination like Munich which is a world-class place all-round, you expect outstanding shopping and yes, you will not be disappointed here. Shopping in Munich is a top entertainment choice for both male and female, both locals and visitors of all ages. While there are ample traditional markets that sell anything from luxury items, to handmade and local delicacies, any elite shopper will find anything their heart desire. Munich shopping is expensive and you will hardly find a bargain when going on a shopping trip with huge profits made in Munich where the designer labels are concerned. All over the city you find exclusive and expensive boutiques with some of the shopping highlights include:
Top shopping districts is Maximilianstrasse Boulevard that is the ideal destination for the wealthy shopper seeking exclusive designer wares.
Viktualienmarkt offers the best food shopping opportunities that ranges from local delicacies to home baked goodies.
Funf Hofe offers the wealthy shopper a high-end shopping experience in a center that is ultra-modern and lavish.
Two top clothing stores in Munich include Loden-Frey and 7Himmel. At Loden-Frey you can expect to pay a lot for top-end clothes while 7Himmel offers women surprisingly inexpensive accessories and fashions.
Neuhausser, Marienplatz and Kaufingerstrasse offer shoppers brand stores and pedestrian access and ideal for those who needs to do some rushed shopping with very little time.
Riem arcade is a colorful arcade and one of the country's most lavish and largest shopping centers. Inside the Riem Arcaden you find locals and tourists with gourmet markets and over 120 specialist, international and regional stores, cafes and restaurants that is spread over three stories and 500 thousand square feet.
Globetrotter in Isartorplatz is a sports and outdoors shopping experience offering anything from hiking boots, to kayaks and everything you could need on an outdoor adventure or travel trip.
Brauseschwein is a top toy store where shoppers can get anything from wooden toys to plastic and candy.
Porcelain Munufaktur Nymphenburg is outstanding for their specialty porcelain masterpieces.
---